Murals and Public art
Abigail is launching a public arts program City of Hidden Figures. The mission of the program is to celebrate local hidden female figures through murals, statues, and the renaming of streets. City of Hidden Figures will provide more opportunities for female identifying artists to make public art including pay equity and community building. Abigail is painting the inaugural mural in September 2018 in Portland, Maine. Read more about it HERE.
Abigail is also available for murals and public art. She specializes in portraits, landscapes, and historical landmarks, working with you to create a unique transformation for your wall, workplace or public space, indoors or outside.
Murals are perfect for businesses, schools, hospitals, museums and more. Please use the contact page to get in touch about your project.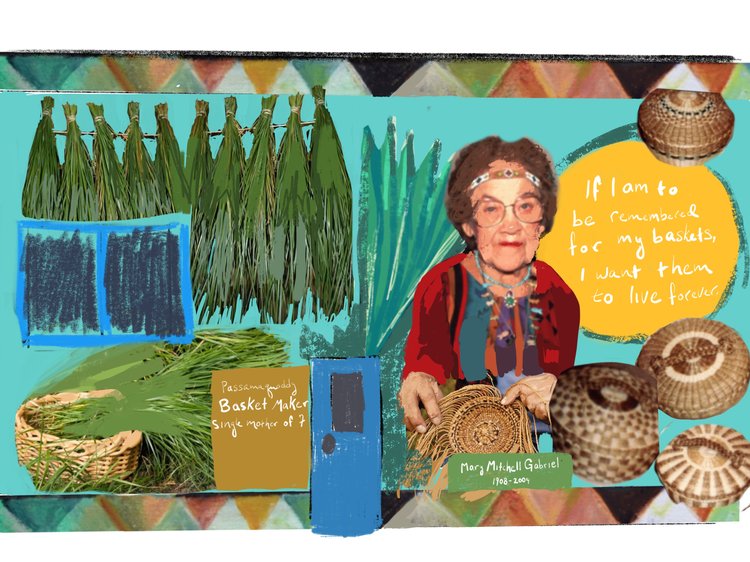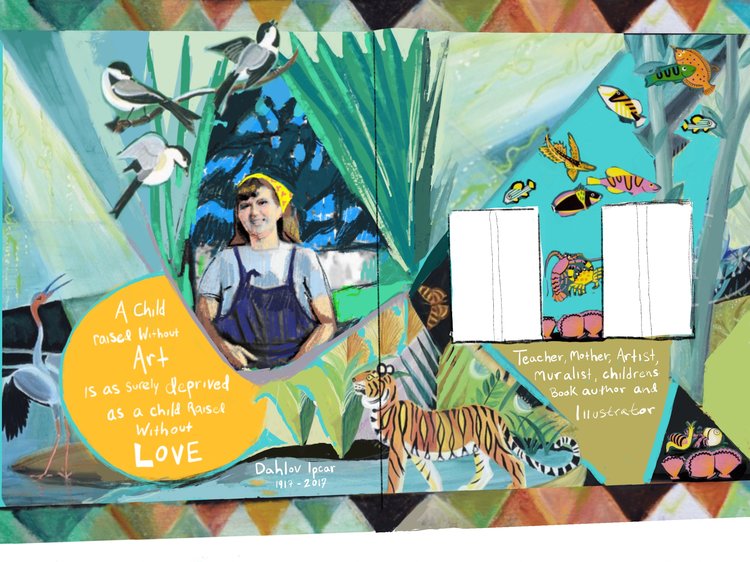 Maine Women int he Arts, Inaugural mural for City of Hidden Figures
Abigail is painting the inaugural mural for City of Hidden Figures in September 2018. Picture above are the design renderings. The mural will be painted on an exterior wall at artist studios Running with Scissors. Abigail chose to celebrate three of Maine's female artists, Dahlov Ipcar, Louise Nevelson, and Mary Mitchell Gabriel. she chose to celebrate female artists to reflect the mural's location, an exterior wall of the Running with Scissors artist studios in Portland, Maine. The three women share similarities and differences. It was important to Abigail for the mural to depict diversity of artwork- from sculpture, to illustration, to basket making as well as diversity of origins. For example, Nevelson's family immigrated to Maine when she was a young girl, and Gabriel is a Native American. Each portrait will incorporate images of the artist's work.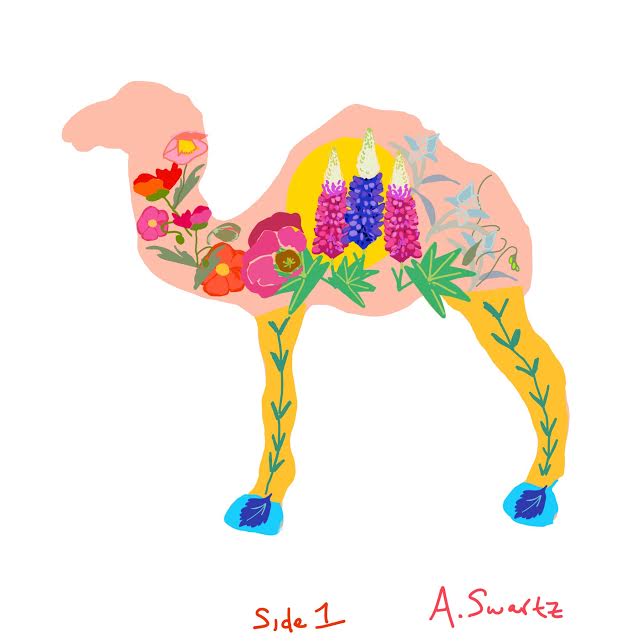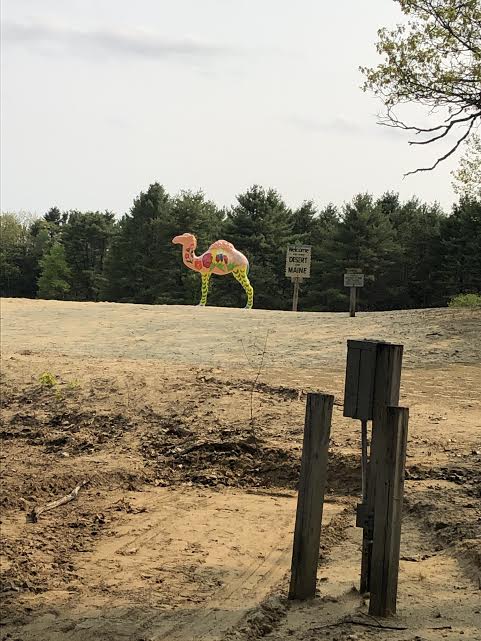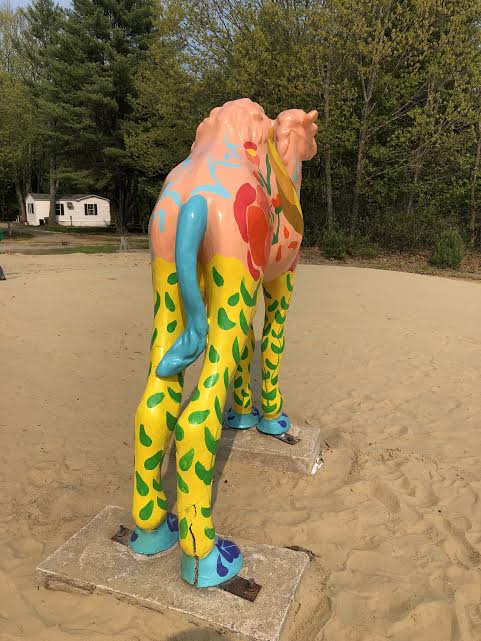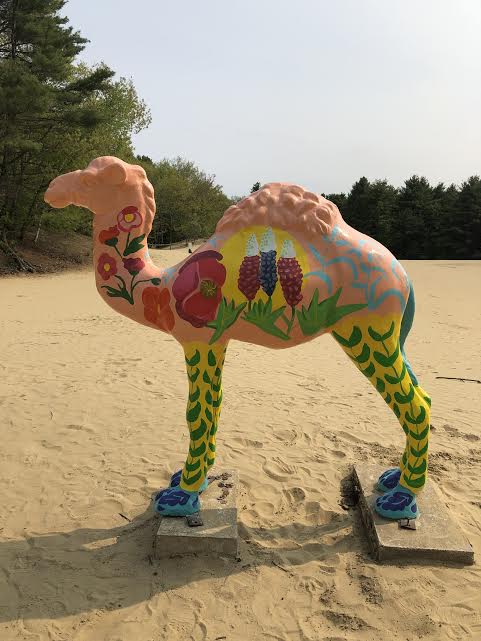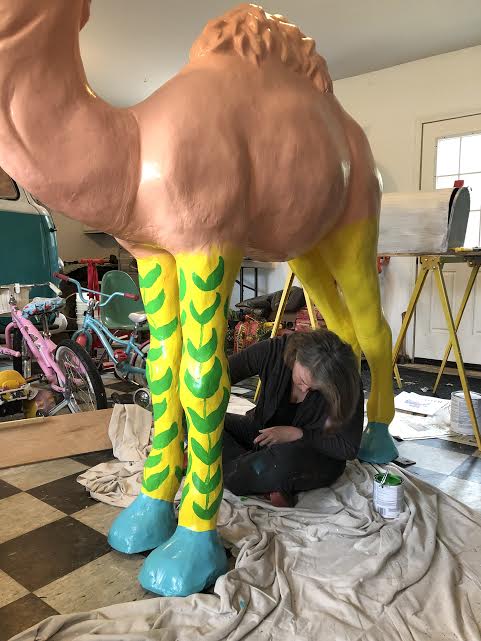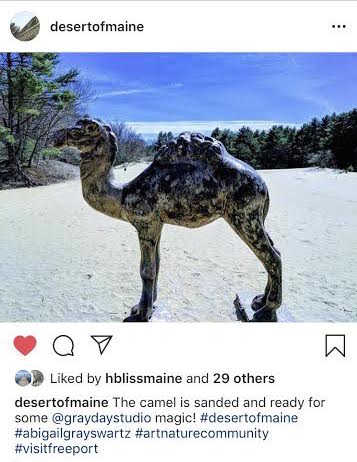 Abigail was commissioned to paint a camel statue for the Desert of Maine, in Freeport in the spring of 2019. Abigail's client, Mela, wanted a botanical theme. Abigail chose to incorporate Maine's lupines as well as poppies and graphic floral elements. Here are the final images, including a sketch and a before shot of the statue.
Abigail was commissioned by Side x Side to paint four murals for King Middle School bathrooms, working with the students and side x side teachers to compile a list of colors, quotes, and imagery that evoke feelings of safety and inclusion. Each mural is 4x8' ft and can be seen at King Middle School's bathrooms. Scroll through the above slide show to see all four murals.
Sisters of the World Unite
This mural is shown on an exterior wall and is a treatment of an existing work. Abigail will work with you to design and create your unique site-specific work of art.
PRide Blooms
Mural concept proposal celebrating the LGBTQIA community with a colorful rainbow floral design. Where the shapes overlap a new color is made symbolizing strength and beauty that comes from diversity and unity. Mural would be painted by Abigail and local LGBTQIA youth groups.
Beach Umbrella
Mural options are endless. Not only does Abigail offer portraits and community activist themes, but Abigail's love of the unexpected first person perspective can also add a touch of fun and humor to any space.